Jean Jordan was a houseguest on Big Brother 1 (US).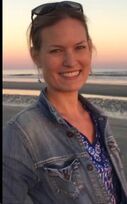 Jordan initially hid her past as an exotic dancer to her fellow houseguests, and often found herself struggling with it throughout her stay in the house. Although forming bonds with Curtis Kin and William Collins, she most notably found herself in a love triangle with Josh Souza and Brittany Petros. After being nominated for the second time, Jordan received 78% of the vote from America, becoming the second person banished from the house.
Post Big Brother Jordan has become a environmentalist.
References